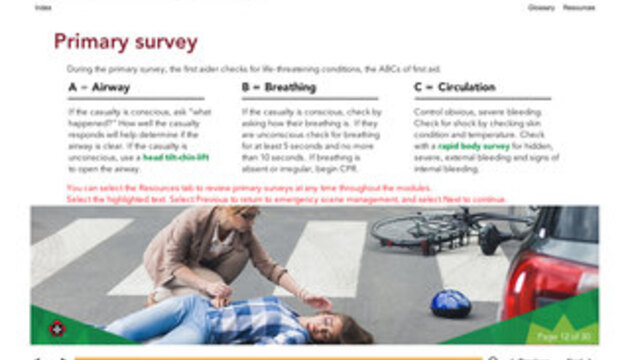 Emergency First Aid (CSA Basic) Blended CPR A + AED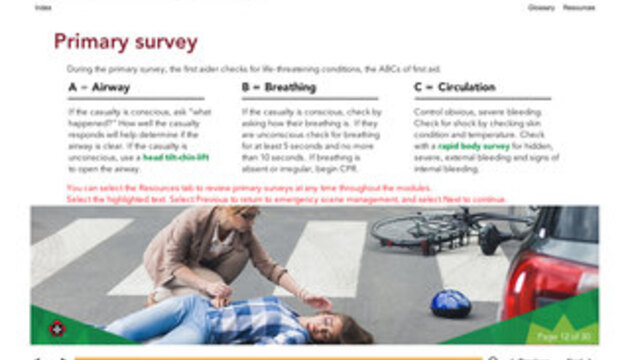 Description
This certification course provides learners with the knowledge to recognize and provide interventions for life-threatening emergencies until medical aid arrives. Topics include CPR, AED and choking for adults, shock and unconsciousness, severe bleeding, head and spinal injuries, major medical conditions and mental health awareness.
Interactive course design with simulations, videos, and illustrations, with built-in knowledge checks and quizzes to test what you've learned.
Cost covers online course and in-person assessment and exam.
As per Alberta Occupational Health and Safety, students must complete the in-class portion of the certification within one of our 7 Alberta Centres, within 90 days of purchase. If a student is unable to complete the in-class portion within the 90 days, they will be required to purchase another Standard First Aid - CPR C + AED certification course.
Course Outline
Roles & Responsibilities of First Aiders and Emergency Scene Management
Adult Resuscitation
Medical Conditions
Emergency Scene Management – Trauma Casualty
Severe Bleeding and Amputations
Burns
Eye Injuries
Wound Care
Moving Casualties
Bone & Joint Injuries
Mental Health Awareness