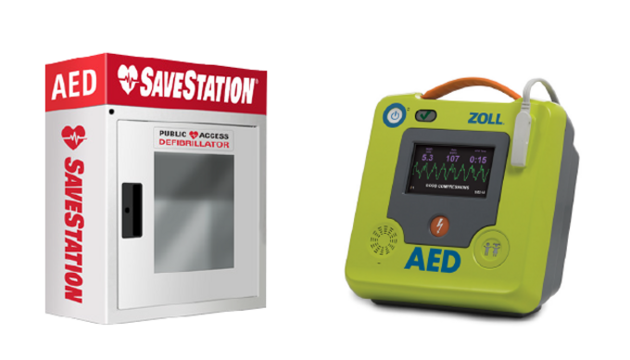 Zoll AED 3 Heart Month Special
Description
February 2022 Hearth Month Promotion! Receive a FREE Save Station alarmed AED case AND a $60 gift certificate towards training with every AED purchase — a value of over $330!
About the ZOLL AED 3
The ZOLL AED 3® defibrillator features real-time CPR feedback, full-color rescue images, RapidShock™ analysis technology, and an integrated child mode, making it simple to treat both adult and pediatric victims of SCA. Designed with readiness in mind, ZOLL AED 3 includes long-life consumables and WiFi connectivity for remote monitoring of the AED's status.
____________
About Save Station Alarmed AED Cabinets
Cold rolled steel cabinet, with recessed handle and predrilled screw holes for installation. Includes keyed alarm switch, and 80dB alarm in durable internal enclosure. Includes 9V battery Valued at $269.95
This bundle includes the following products